¿Cómo te Llamas?
Artist embraces her unique last name, and connects with fans around the world
Fine artist Kristin Llamas' work has appeared in galleries, museums and magazines, but her most popular work has been a series of illustrations of llamas. Rather than eschew her curious last name, she embraced it.
"I started illustrating llamas as part of an inclusive art project that focused on the one thing all people have in common: a name. That idea sparked using my own last name to create a play on the question, ¿Cómo te Llamas? (What's your name?) From there I asked people to submit their names to become the subject of llama portraits."
The resulting detailed, realistic, personality-rich black-and-white portraits aren't meant to resemble anyone in particular, but instead are unique and inspired by the "feeling" that Kristin gets from each name.
Now 60 of these llama portraits have been collected in the book, ¿Cómo te Llamas? A smile of a gift book with each portrait presented with the inspiring name and a fun, quirky statement about the llama. From Antonio who "dances like no one is watching" to Cole who "loves romantic comedies" and Megan who "feels awkward in elevators." We all know someone named Ben, or maybe someone who can identify with Ben who "likes it spicy."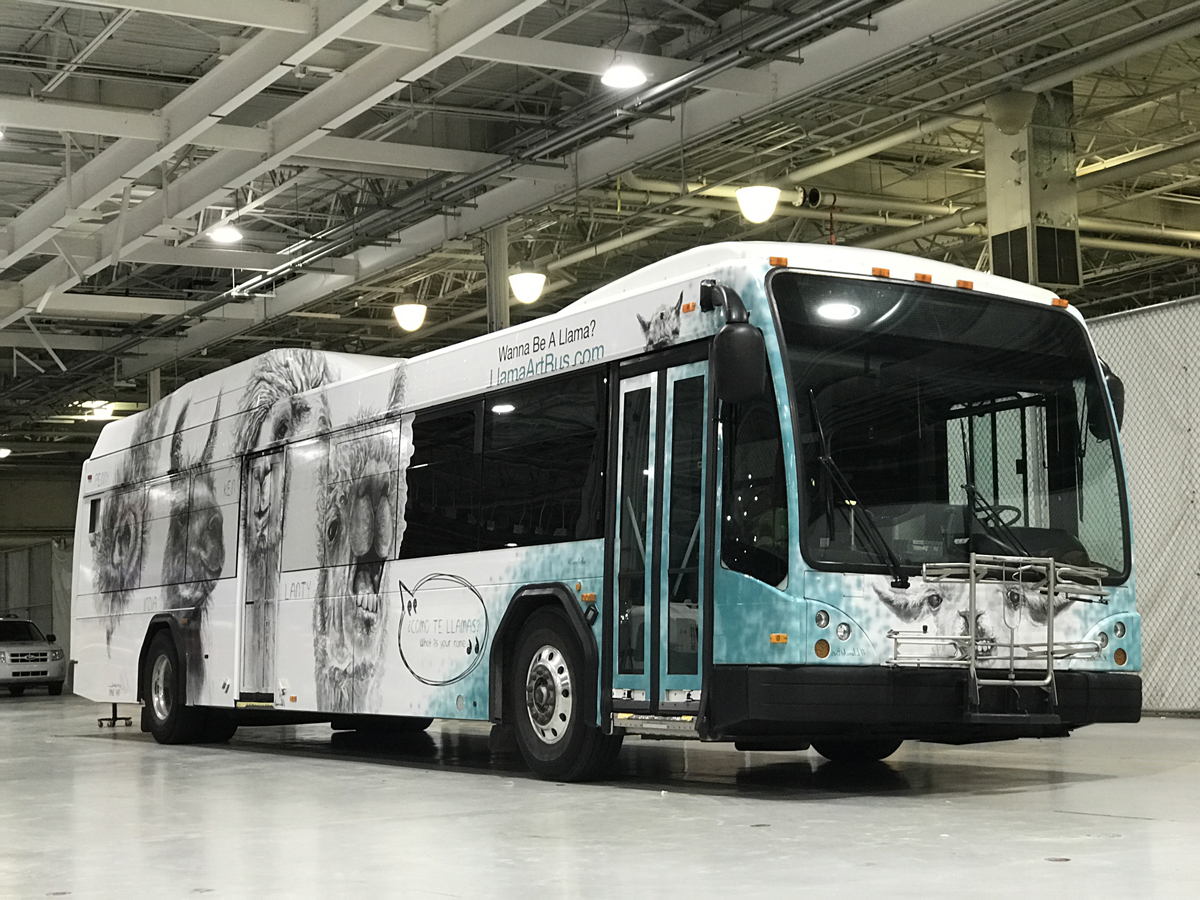 In addition to the new book, Kristin's llama art can currently be seen on a transit bus circulating around Nashville, Tennessee. She continues to accept name submissions. Curious llama fans can search her database for specific names, and submit those not already illustrated. Kristen illustrates 10 of the submissions each month adding to her unique llama collection.
About the Author
Kristin Llamas creates project-based work ranging in scale from digital drawings to large paintings to street-art installations. She lives in Nashville, Tennessee.
For more information, review copies, or to interview the artist contact April Whitney,
e: april_whitney@chroniclebooks.com, p: 415.537.4253. This site is only for journalist/reviewer use, please do not link to it from outside sources. See links below for more information.
April Whitney Senior Publicist<br><b>¿Como te Llamas?</b><br> ISBN: 978-1-4521-7777-9<br>5 x7 in, 128 pp, hardcover<br><b>On Sale: April 16, 2019</b><br>$14.95, Chronicle Books