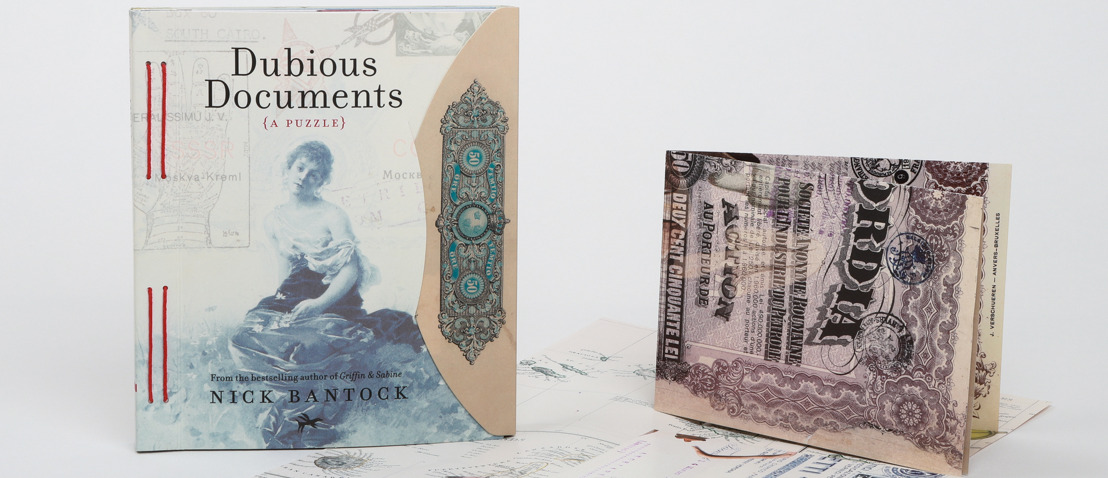 Dubious Documents
A book, a puzzle, a mystery...
"Please allow me to introduce myself…I'm a philosopher, an artist, and I am obliged to admit…an incurable puzzler."
― Magnus Berlin from Dubious Documents
From the creator of the best-selling Griffin & Sabine series, which brilliantly challenged the notion of a book, comes a visual epistolary puzzle posed by mysterious character, Magnus Berlin. Readers must study Berlin's introductory note, list of clues, and 16 multifaceted notes and envelopes to decode cryptic anagrams, picture-grams, number puzzles, and wordplay. When solved, each clue reveals one word. How these words relate and interact is the ultimate mystery in Dubious Documents.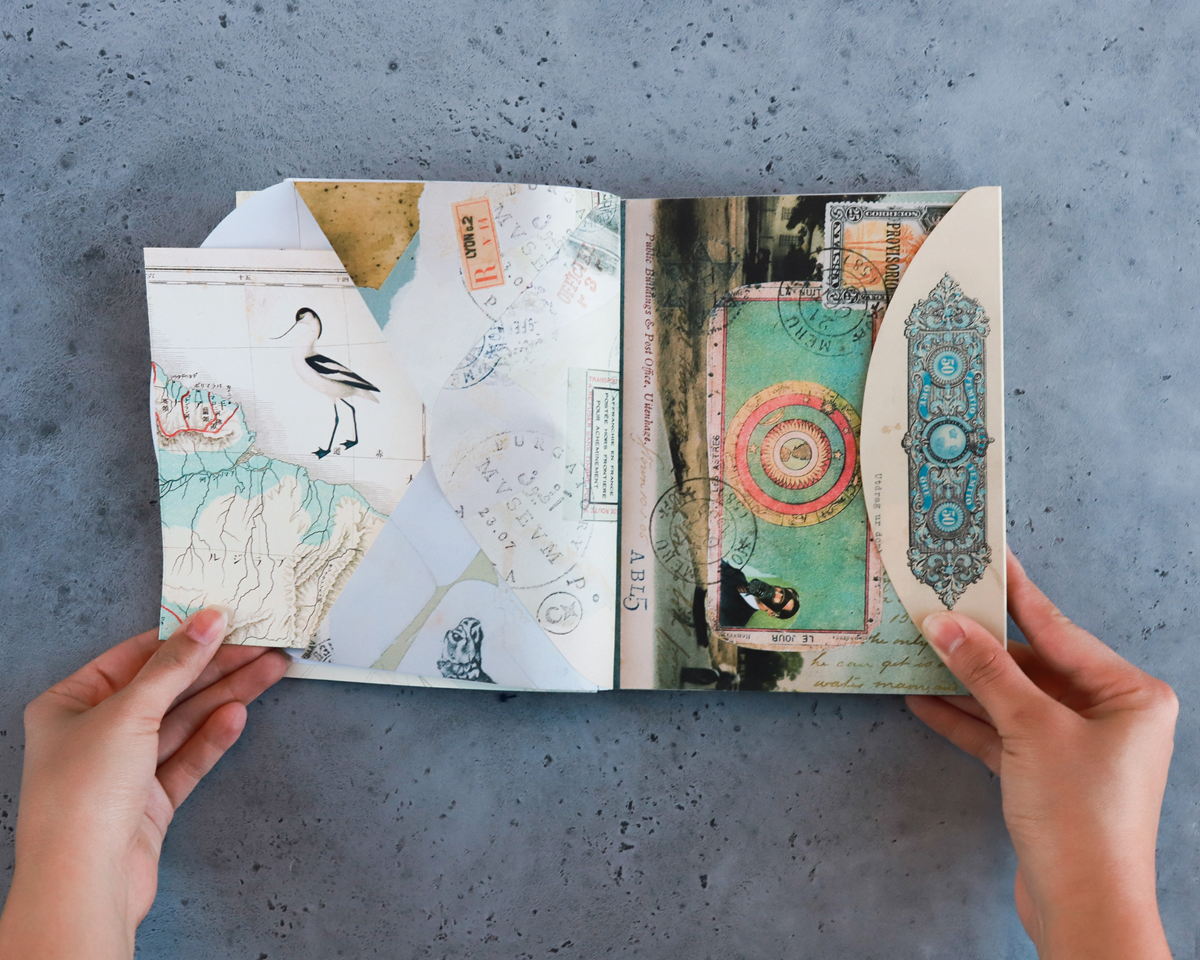 Packaged inside a folio with a tuck-flap cover, spine stitching and all 16 envelopes bound, Dubious Documents is an art object, keepsake, and puzzle in one treasured volume, and a distinctive gift or self-purchase for fans of puzzles, riddles, and anyone who enjoys an exquisitely designed challenge. Once again, Bantock pushes the concept of what a book can be, and invites the reader to become part of the experience to reveal the secret within.
Readers who think they have solved the puzzle can enter their solution at a custom landing page where those with correct answers will get a chance to win one of eleven prizes, including custom artwork by Nick Bantock.
About the Author
Nick Bantock is most recognized for the phenomenal Griffin & Sabine series. Also an artist, his work is publicly and privately collected across the globe. He lives in Victoria, Canada.
See below for additional information, a flip-through video, and images. To get a media review copy or interview Nick Bantock, please contact April Whitney, april_whitney@chroniclebooks.com.
---
April Whitney Senior Publicist<br><b>Dubious Documents: A Puzzle</b><br> By Nick Bantock <br>ISBN: 9781452166032<br>16 pp with removable pages, full-color illos.<br><b>On Sale: October 9, 2018</b><br>$18.95, Chronicle Books