Karl the Fog
San Francisco's Most Mysterious Resident
San Francisco, home of cable cars, the Golden Gate Bridge—and its quintessential cool gray fog. As a resident of the Silicon Valley, Karl the Fog naturally uses Twitter and Instagram accounts (@KarlTheFog) to document his comings and goings and the beauty of the city he loves (except for when it's sunny). Amassing roughly half a million followers across social platforms, Karl the Fog's witty takes on San Francisco paired with beautiful, evocative photography have earned him celebrity status in the Bay Area and beyond.
In this, Karl's very first book, he details his family's history and shares 50+ scenic selfies along with brand-new, entertaining appreciations of the city, lifting his veil of "mist-ery" and celebrating San Francisco as only he can. Includes a foreword from fellow San Francisco celebrity, Sutro Tower.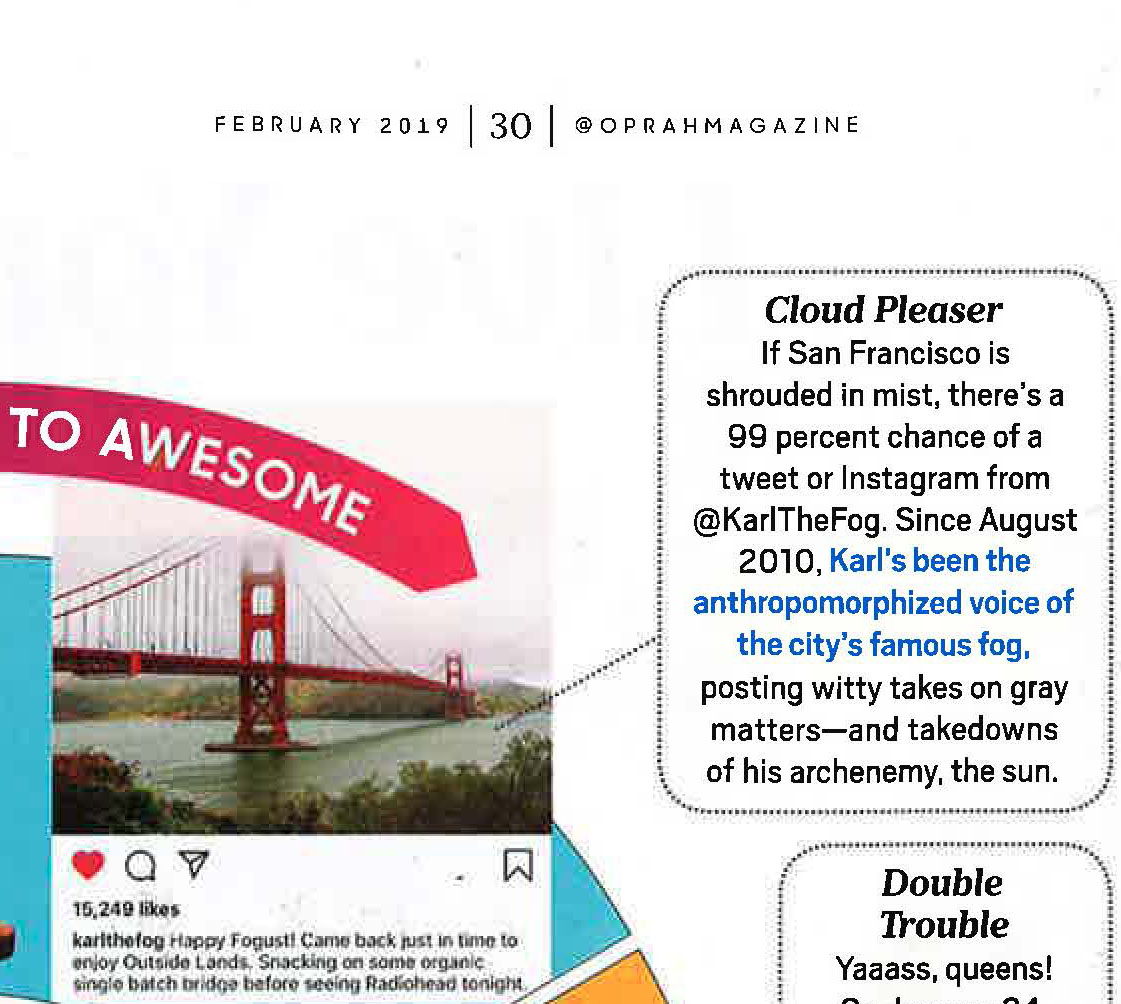 For more information, or review copies contact April Whitney, april_whitney@chroniclebooks.com, p: 415.537.4253. This site is only for journalist/reviewer use, please do not link to it from outside sources. See links below for additional information.
April Whitney Senior Publicist<br><b>Karl the Fog</b><br> ISBN: 978-1-4521-7383-2<br>6 1/2 x 6 1/2 in<br><b>On Sale: May 7, 2019</b><br>$14.95, Chronicle Books