We Rate Dogs: The Card Game
A game of good dogs with the puptential to become the very best!
Who's a good dog?
They ALL are in this fast-paced card game for dog lovers based on the massively successful Twitter account WeRateDogs™ (@dog_rates, 7.7+ million followers). After a busy day at the shelter finding some new best friends, players come home to discover a dog show is being hosted down the street. Puppare to show your dog and prove he's the bestest dog around!
Players choose their favorite pups to enter in the dog show. Each dog is rated on 7 categories with a minimum rating of 10/10 (They're all good dogs, Brent!) They may then use Event cards to improve their rating, bring down the competition, or cause chaos for a puptastic good time!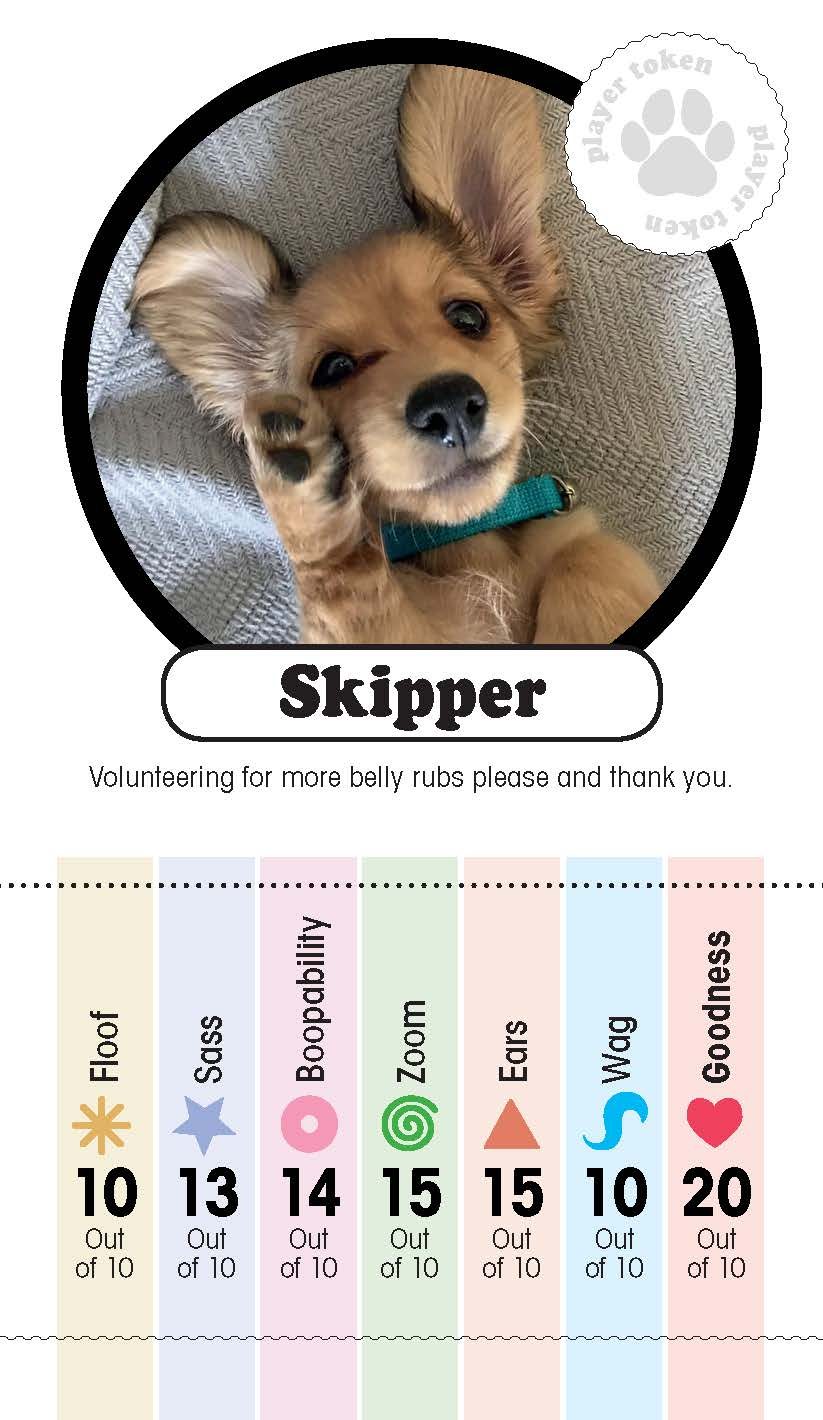 Will your dog be the highest rated in the categories of Floof, Sass, Ears or Zoom? Will another player's Event card increase her dog's Boopabillty, or reduce your dog's Wag?
Only one dog can be named Goodest Dog, but not to worry: no dog will ever be less than a 10/10!
GAME SPECS
8 x 8 x 2 in, 50 dog cards, 100 event cards, 1 category die, 1 folded winner's circle board, instruction booklet, player tokens, 3-6 Players, Ages 8+, 30-45 min.
ISBN: 978-1-4521-7385-6  $24.95
Available: May 2019
For more information, review copies, or to interview the developers contact April Whitney,
e: april_whitney@chroniclebooks.com, p: 415.537.4253. This site is only for journalist/reviewer use, please do not link to it from outside sources. See links below for images and a preview pdf.
April Whitney Senior Publicist<br><b>We Rate Dogs: The Card Game</b><br> ISBN: 978-1-4521-7385-6<br>50 dog cards, 100 event cards, game board, instructions <br><b>On Sale: May 14, 2019</b><br>$24.95, Chronicle Books